Ride with peace of mind




Keep yourself safe for less than $1/day
An extra set of eyes that actively keeps you safe
Streetlogic 360° camera records in all directions and alerts you of approaching dangers.
With front and back A.I. cameras and a powerful built-in tailight you'll be ready for anything.
Front & back fisheye lenses record in all directions without any blind spots.
The Streetlogic app uses Tesla-style computer vision to scan for hazards and alert you in real-time.
Get in early with a Streetlogic early-bird membership
Preorder now to get $60 off your annual membership fees
" A very useful tool especially in cities "
"I'm a lot more comfortable riding now"
Maria S.
Beta Tester, San Francisco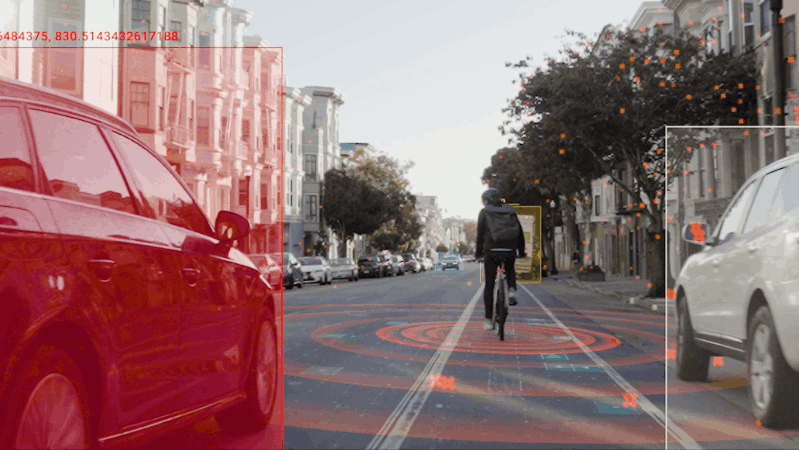 Be alerted of approaching vehicles
You'll receive visual + audio alerts through your phone of cars headed your way seconds before you notice them.

That way you can react faster and prevent accidents.
Automatically save clips of near-miss incidents
The Streetlogic app automatically identifies cars blocking bike lanes or near-miss incidents along your ride and saves a video clip for later use.
Review each incident that happened along your ride
Look back at each near-miss incident along your route and decide which clips to save for later use.
With 1 click, you can warn other members about hazards to watch out for along your route.
​
You can also seamlessly share your videos with city officials to show where protected bike lanes are needed in your city.
1. Mount the A.I. Cameras to your ebike + connect power

​
2. Download the App


3. Ride!
Threats never take a break and neither do we.
No matter what happens, we've got your back.
Active collision avoidance alerts
Unlimited cloud backup of incident clips
Easy video editing through Streetlogic App
One-tap incident summaries for social or sharing with city officials
We'll replace your camera if it gets damaged or stolen
No questions asked.
Reserve your membership now
Get the Streetlogic camera free when you join.
Membership includes access to the Streetlogic App which gives unparalleled safety while riding.. Choose from monthly or annual plans.
Pay only $30 today.

Pay the remaining $210 for an annual membership when we ship in February
As an early-bird customer, your membership will be easily transferrable/giftable and your membership fees will never increase
If you don't have an ebike, then add our external battery accessory to your manual bike for powering your Streetlogic A.I. Camera.

This battery is waterproof, shock-proof, & thoroughly tested by our engineering team for robustness and reliability.
Rugged external battery add-on for manual bikes
Shock-proof casing

Waterproof IP67

7.2V 5.2Ah Capacity

4 hours recording time
Pay only $7 today.

Pay the remaining $67 when we ship in February.
We're a community of cyclists on a mission to make cycling safer and get more people comfortable riding on crowded city streets.
Exchange up to two cameras per year. Shipping and fees apply